Tour to the Austrian, Swiss and Italian Alps
June 22. - July 2. 2001
ALL of the Alp pictures are here: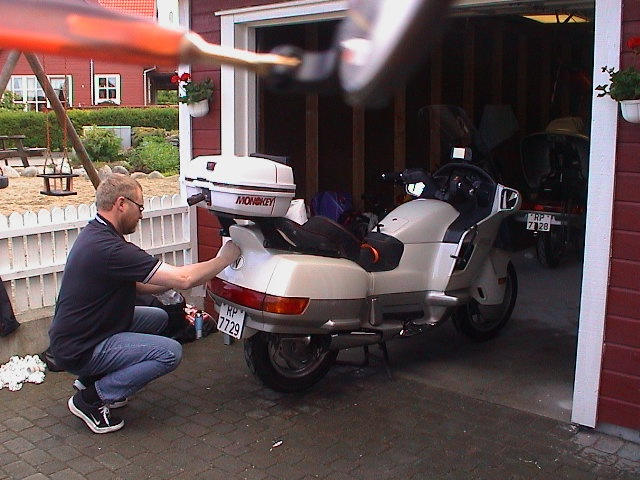 Terje was borrowing my bike for the tour and had to do the last cleaning details before setting out
---
Her we have the first stop. Terje had borrowed a helmet that was too small for him, so he ripped out the loudspeakers to get room to his ears. From left to right: Terje Olsen from Voss, riding My PC 800. Eivind Haamsoe from Sandnes, riding a Moto Guzzi SP II. His wife, Beggi, riding pillion. Gunnar Nilsen, also from Sandnes, riding a ST 1100. We would also meet up with Odd Nygaard in Kristiansand. He lives in Holmestrand and rides a Honda CBR 1000
Regretfully we lost the company of Gunnar in Denmark. He had a front wheel lockup on the motorway and totaled his bike. Gunnar came from the accident without a scratch, but decided to return back home.
---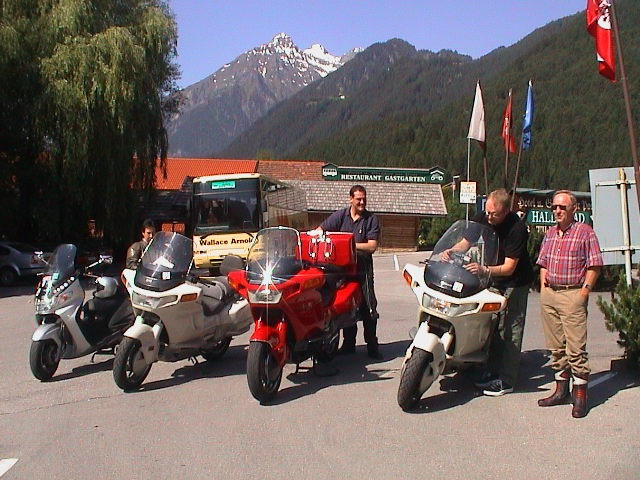 Here we have arrived in Pfunds, Austria
Martina & Stefan Engert from Furth in Germany had showed up to meet us. He has his PC 800 for sale and had sent me some picture. (As You all know, I am on the lookout for a red one ).He said that since we passed by him on the way south, I should visit and have a look at the bike. Since we was travelling by train from Hamburg to Munchen it was not so easy to jump off the train passing his town at 100 mph. I then said for fun that if You want to show me the bike, take the trip to Pfunds and see us, and he surely did !!
To the right in the picture is Odd.
---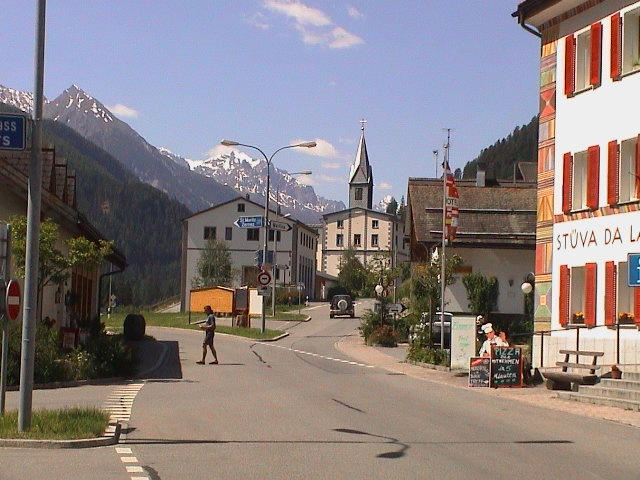 The borderpost between Austria and Switzerland was only 6 km's from Pfunds
---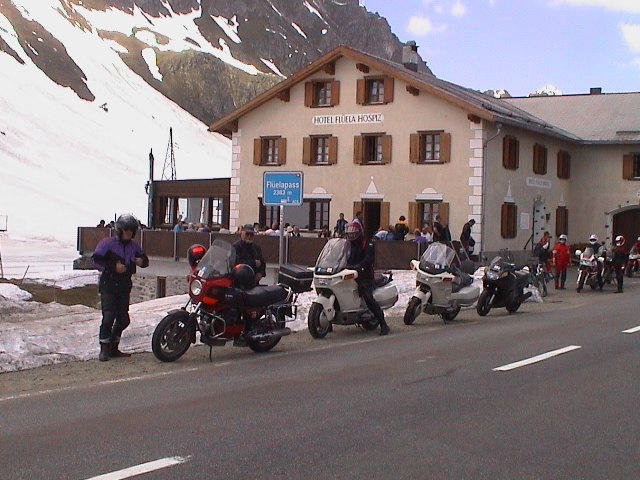 The first of many passes, Fluela pass in Switzerland, 2384 meters above sealevel.
More Pictures from the trip:

---