Italian Rally Tour to Olden
June 8-12, 2000
We stopped over at Voss
---
Helge and Kari
---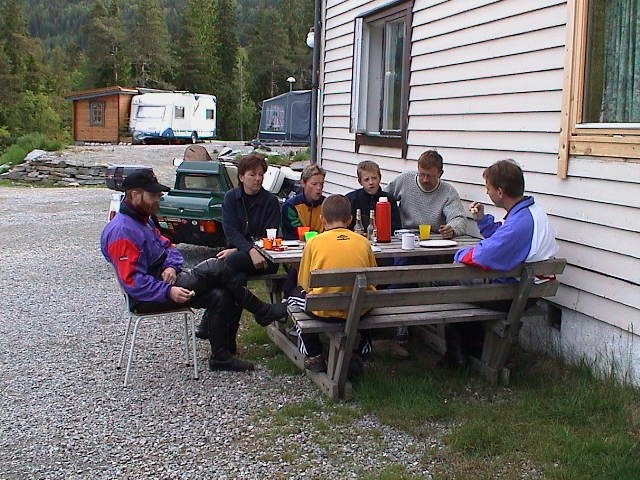 ---
We stopped at Stalheim Hote to look at the view...
---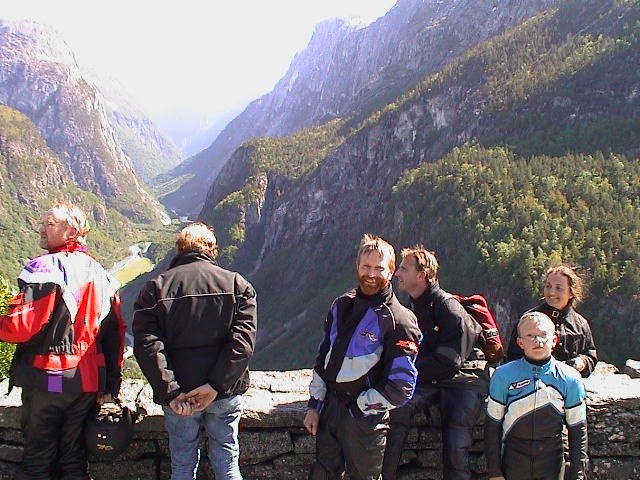 ...over the Naeroyvalley
---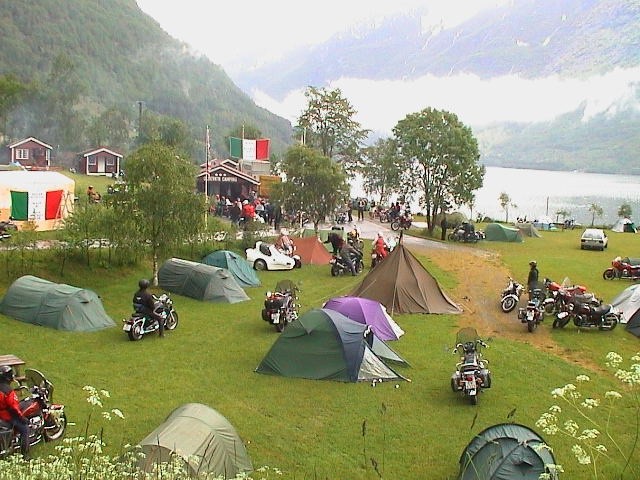 The Rally site at the Olden lake
---
Casting with net, not much fish here
---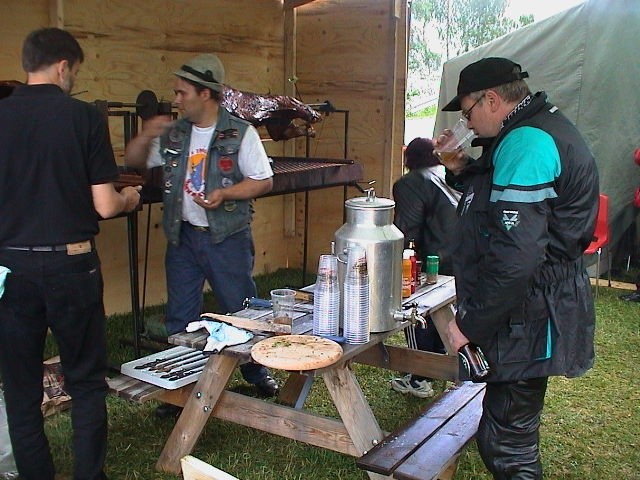 The chef's are soon finished with their 10 hour long BBQ and the homemade beer is now tempting
---
The trout is also soon ready
---
Lining up for the best meal ever
---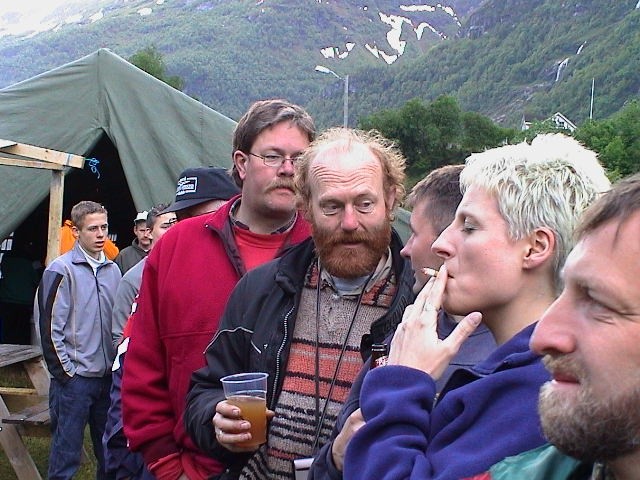 Helge loved the beer
---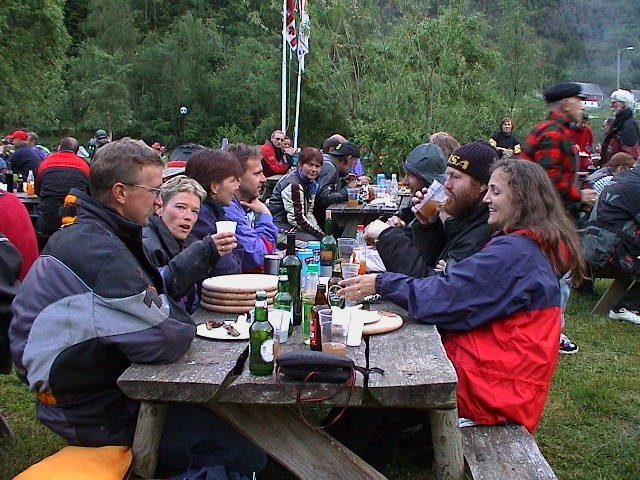 It was delicious !!!
---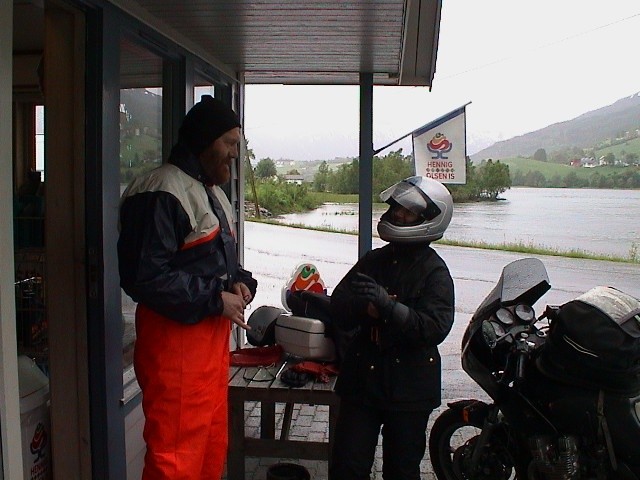 On the way home it was windy , cold and rainy !!!
Home:

---