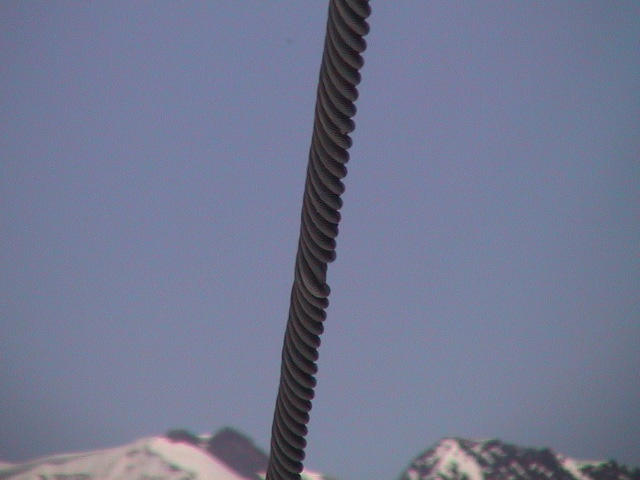 The lift stopped several times and when You saw this wire, those of us that had a little rumbling in stomack before, did NOT get better !!
---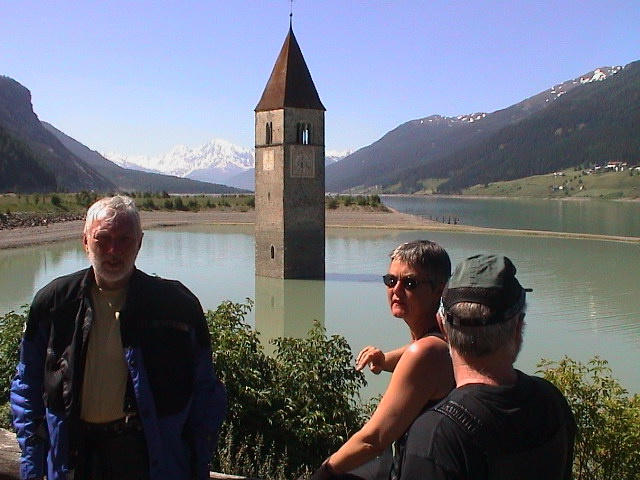 A church tower in the lake ?? This is the Reschensee in Italy. The village was knocked down when they made this water reservoir, but somehow they decided that the bell tower should stay.
---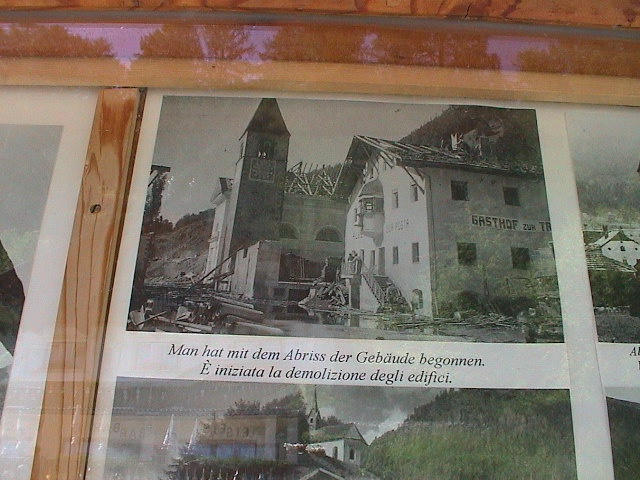 There was a small touristcenter telling abouth the flooding of the lake.
---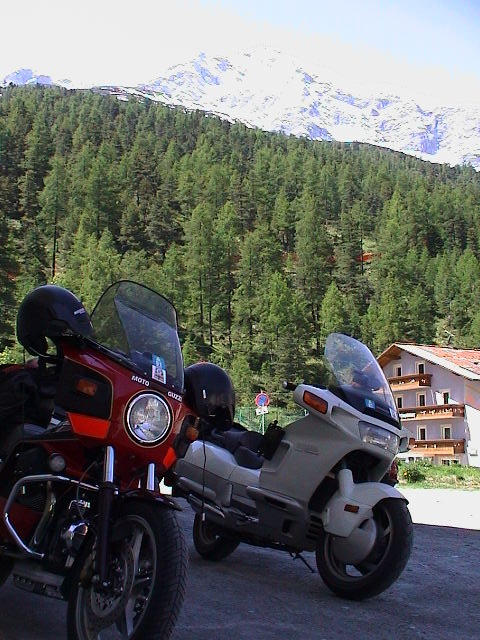 Two beautiful V-Twins. They are different, but both owners think theirs the best.;-)
---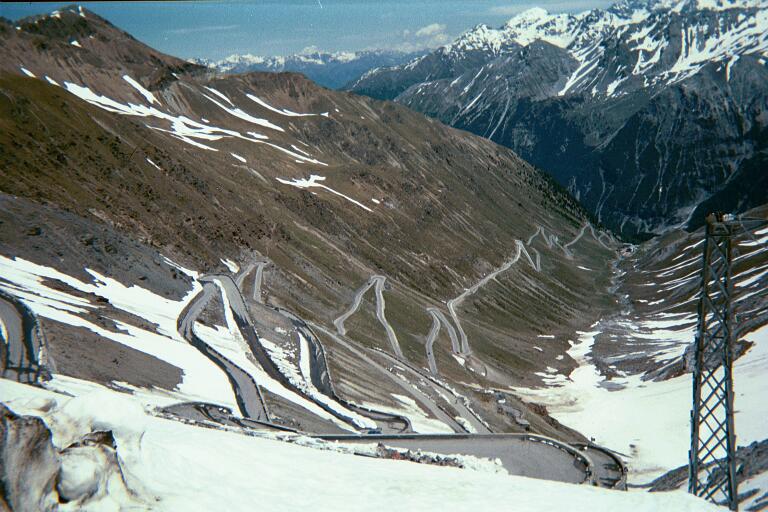 This is THE PASS !! The famous Passo De Stelvio in Italy. 48 curves ( 180 degrees), altitude 2757 meter !

<

More Pictures from the trip:

---