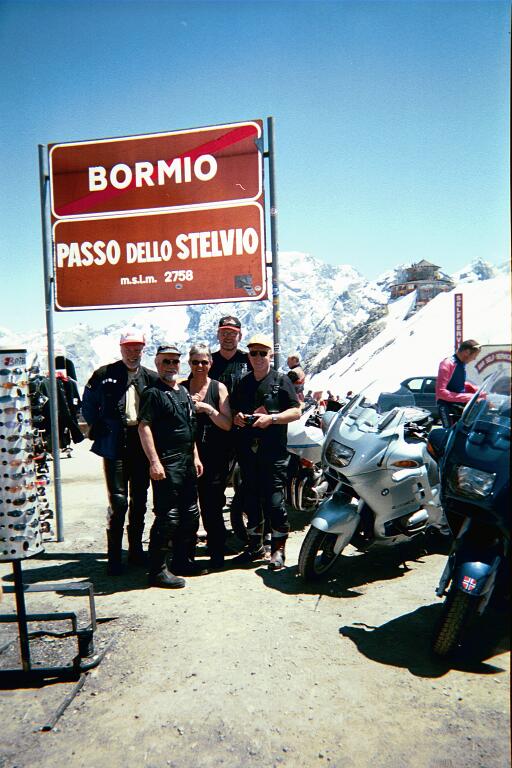 At the top !!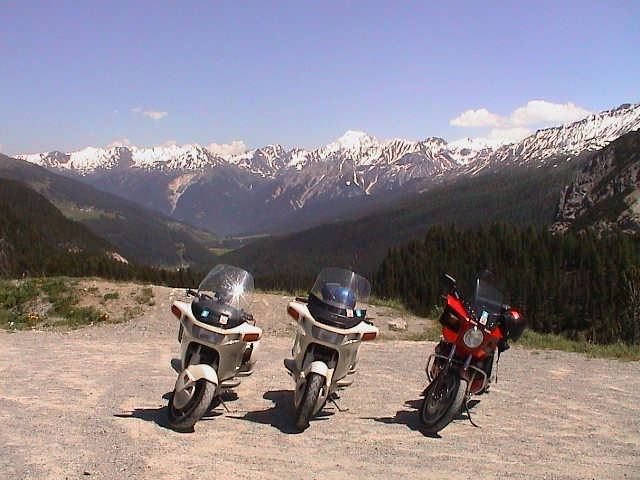 This could be the Ofenpass.. I'm not sure.. but it's somewhere after the Stelvio, and when most all other passes are not a s grand as they used to be ;-)
---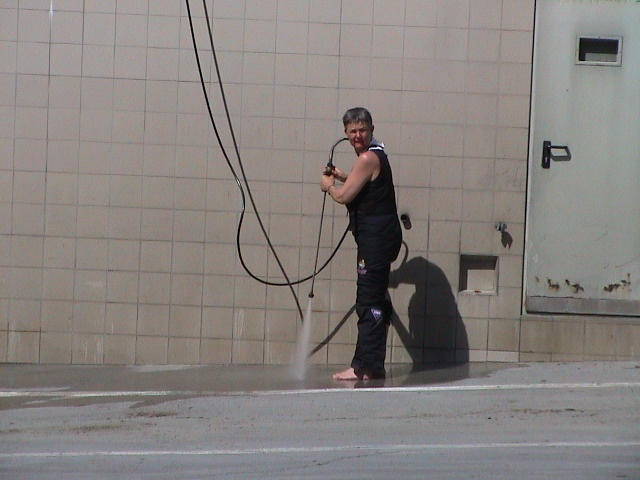 Beggi's feets started to get swollen so she power steamed them with cold water. Did it help ??
---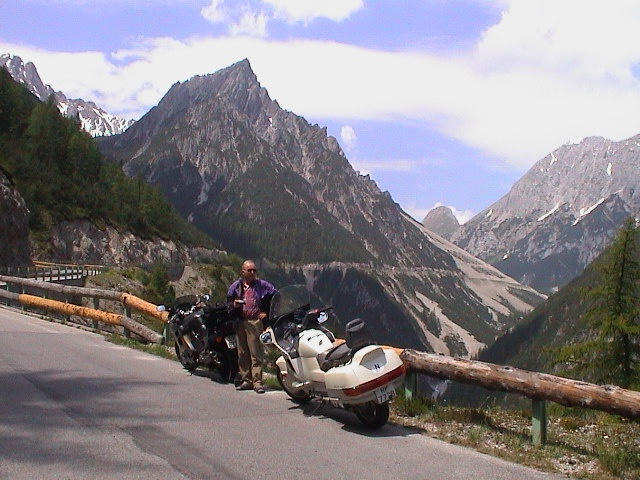 This day, Terje, Eivind and Beggi sat course for Mandello del Lario, where the Guzzi factory is located, to get more power parts for Eivinds bike. Odd and myself sat out to discover the passes closest to the place where we stayed and found this beautiful pass... The Hahntennjoch, altitude ONLY 1884 meter... but those roads !!!!!
---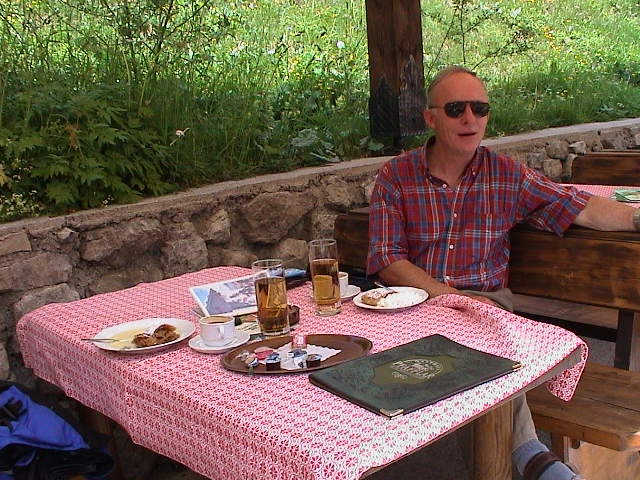 Appfelstrudel mit Vannillecreme und Appfelsaft mit Spritze. Always a favorite !!

<

More Pictures from the trip:

---