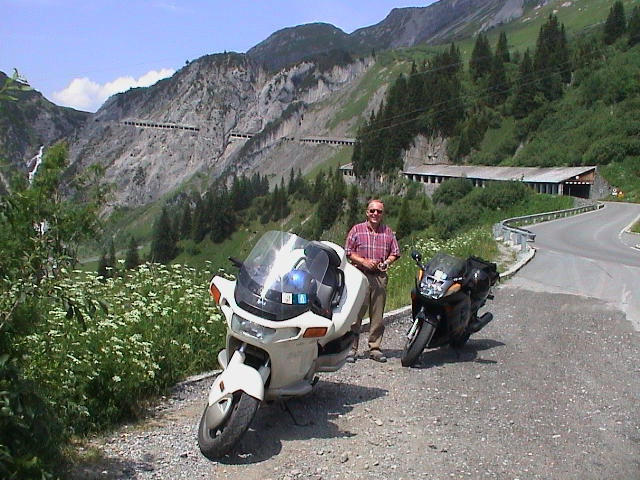 Coming down from the Flexen Pass , Austria, altitude 1773 meter
---
The only day we had rain showers we decided to head for the small country of Lichtenstein and their capitol Vaduz.
---
The Dukes's Castle in Vaduz
---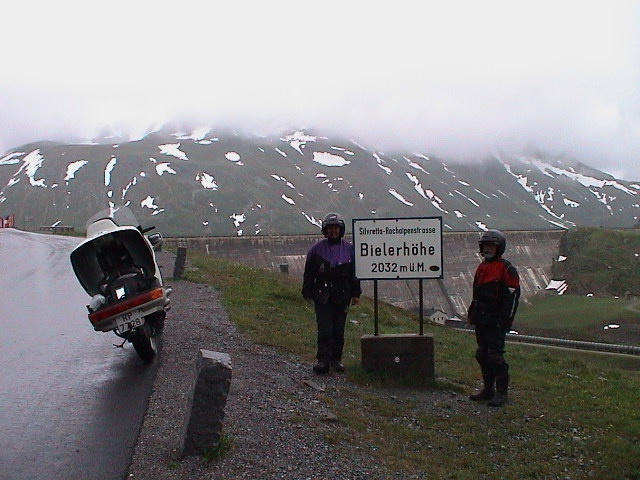 Even in rain, the Silvretta Hochalpenstrasse was beautiful. Here we are close to the top, Bielerhohe,altitude 2036 meter. Not as it says on this sign 2032 meter. The roads lifts a couple of meters more before going downwards again.
---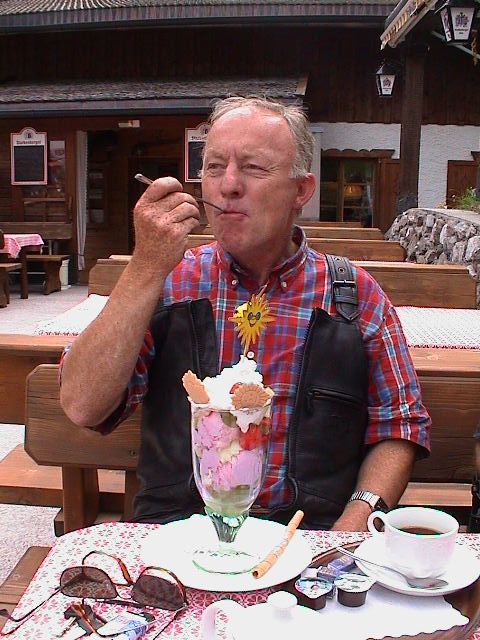 Icecream and coffee.. A hit too with us !!

<

More Pictures from the trip:

---