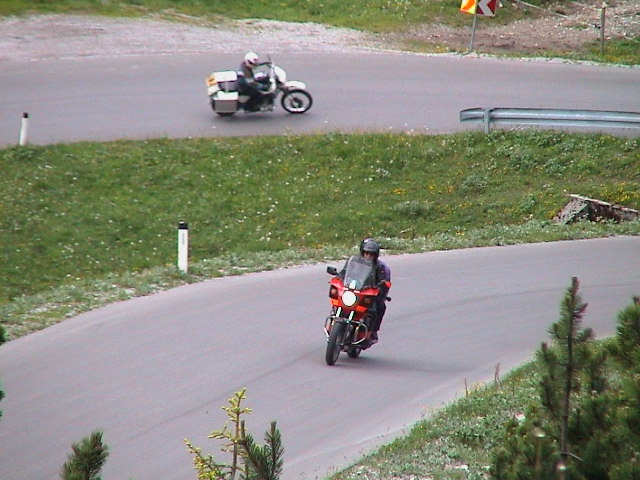 On Friday we had talked about taking a day off riding, but when we told Eivind about the nice passes we had found when they where in Mandello, we decided to at least ride one of them one more time.
Here is Eivind coming up to the Hahntennjoch from the north side.
---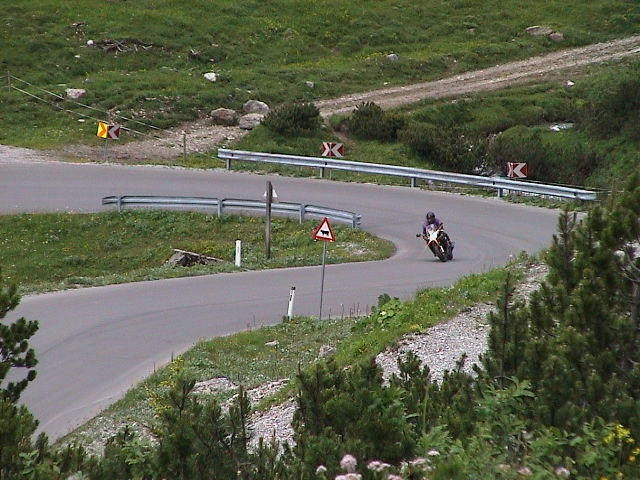 And Odd is really doing some serious racing here.
---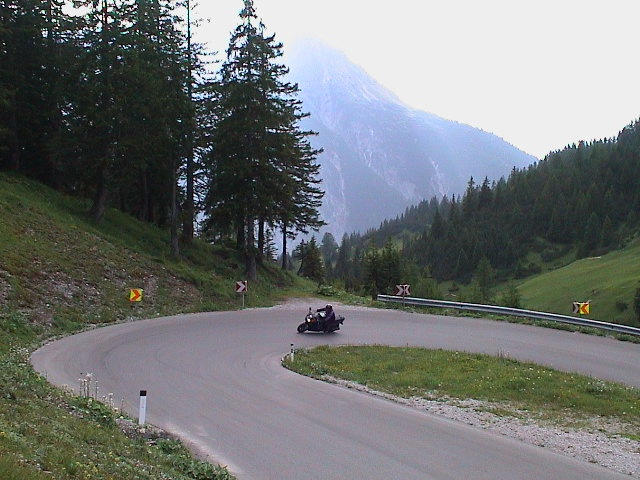 ...and here
---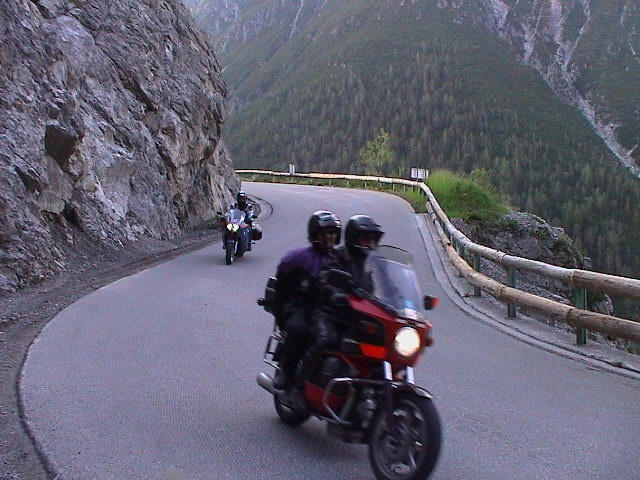 Coming down the south side of Hahnentennjoch
---
This is SCENERY !!
More Pictures from the trip:

---