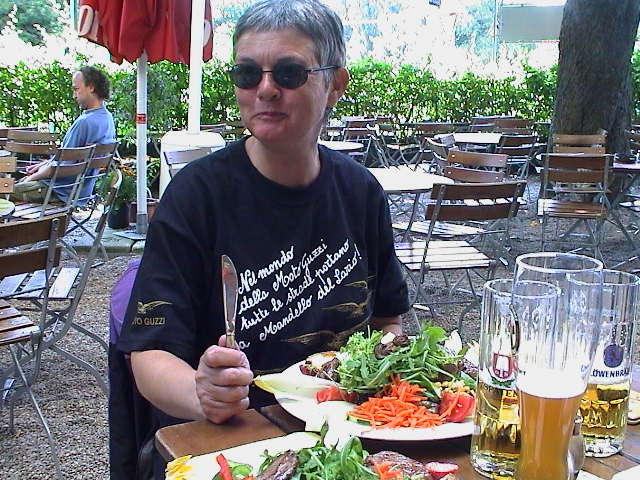 On Saturday we had to get back home and rode to Munchen to get the on the train North.
Terje finally got the helmet he was looking for the whole week and it was time for a beer and some food.
We came over this beergarten close to the MC shops and the train station and was very surpriced ovet the menu they had..
---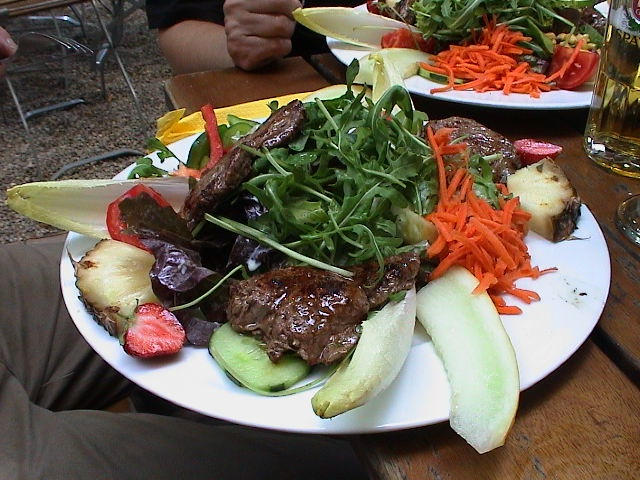 ...Kangaroo (is it spelled like this ? ) steak served like this was something we had never seen.. And IT DID taste as good as it looked !! To a price of DM 18.80 ( That's about US$ 8.50 ).
---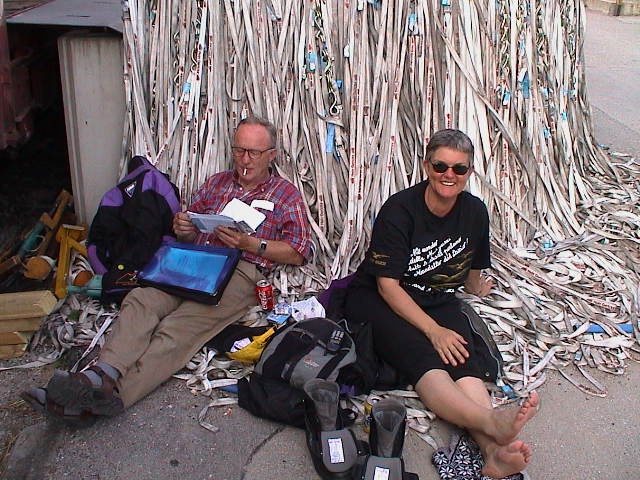 We did not had to bother to bring tie down straps ourself. The Deutche Bahn had quite a few of them !

<
---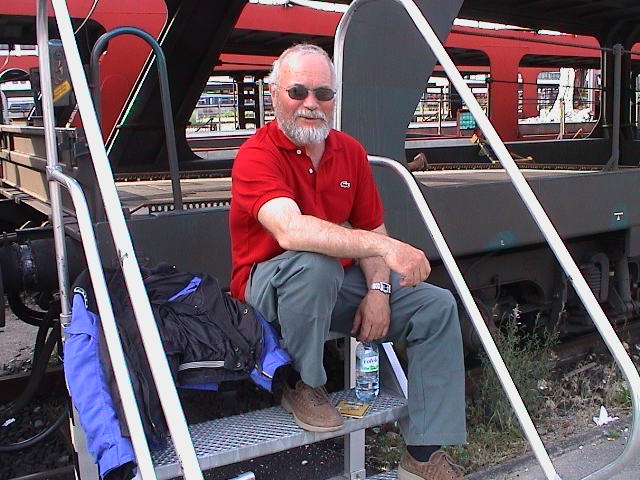 It was another warm day when we sat waiting for the uploading of the bikes could begin
---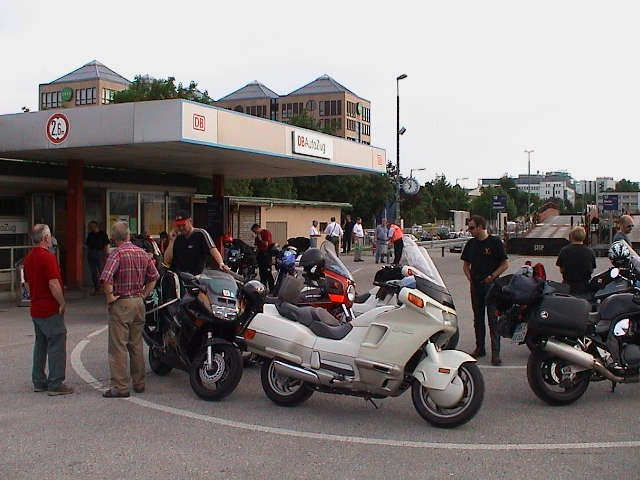 Just before we are riding the bikes onboard the train
More Pictures from the trip:

---