An evening trip to Flekkefjord
Tuesday,May 4. 1999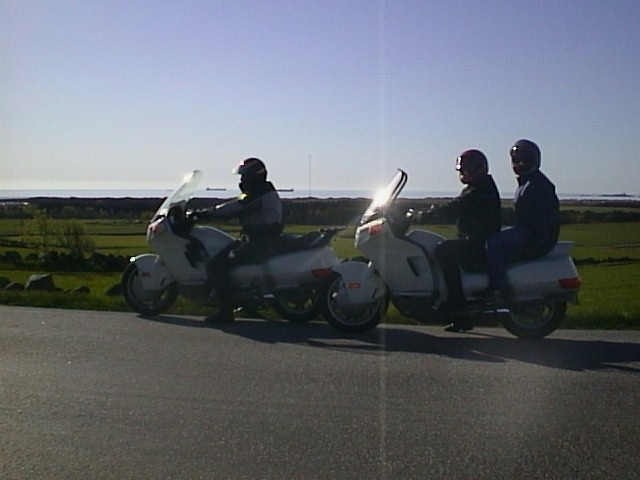 We decided the weather was so nice that We just had to go for a ride. Started in Stavanger at 1730 and headed south along the coast towards Flekkefjord.
This picture was taken at Bore.
In the background You can see the North Sea and some tankers coming in with crude oil from the oilfields in the North Sea.
---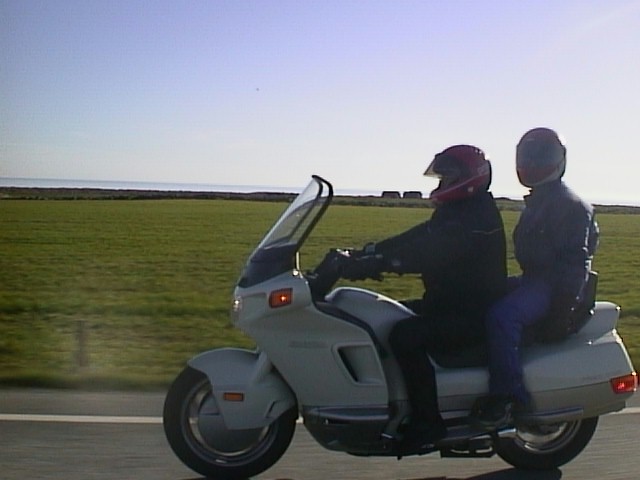 A bit further south on Jaeren. Haavard is riding Torill's bike and Arve is passenger.
---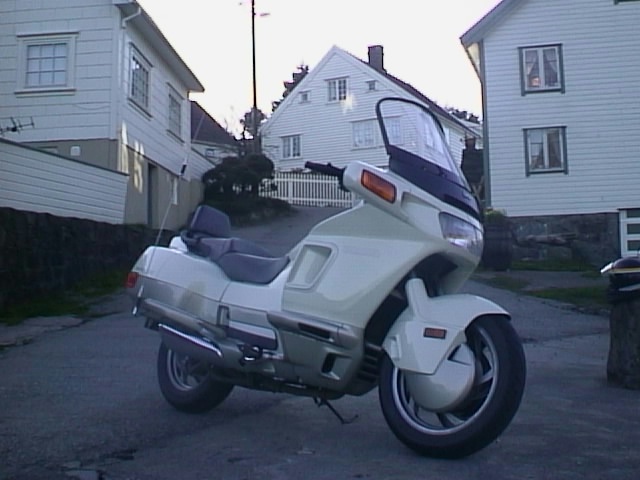 Torill's bike in the old part of Sogndalstrand
A lttle bit about Sogndalstrand.
As early as in the 1660 the place was mentioned as one of the most important merchant towns in Norway. Sogndalstrand was in the past a very important town that had a large commerce with Europe. Here You will find old wooden houses from the 1700 and 1800. In the 1870's there where 20 families that owned 20 smaller wessels. In 1870 they aquired a steam-ship that sailed the route Oslo - Trondheim and had a stop-over here.
Today there are new activity in Sogndalstrand with a Culture Hotel, a coffee shop and different other shops.
A beautiful place to visit.
---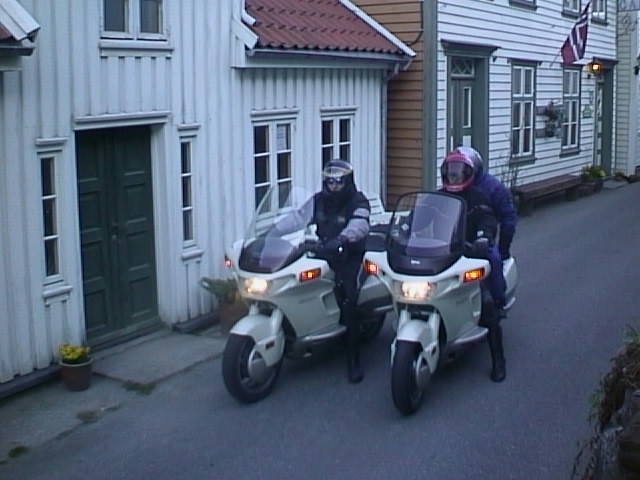 Two beautiful PC's in the main street in beautiful Sokndalsstrand
---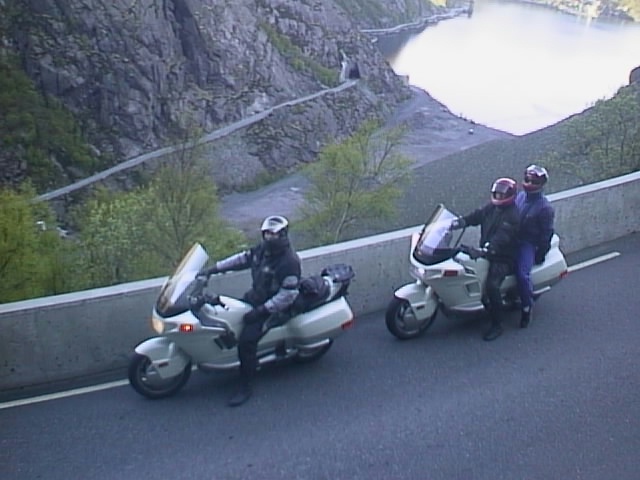 On the way down to Joessingfjord.
This place is known for the "Altmark incident" during World War 2,which was the first war action on Norwegian soil.
The 16. of February 1940 the English cruiser "Cossack" borded and freed 300 English sailors onboard the German tradingship "Altmark".
More Pictures from the trip:.::

---