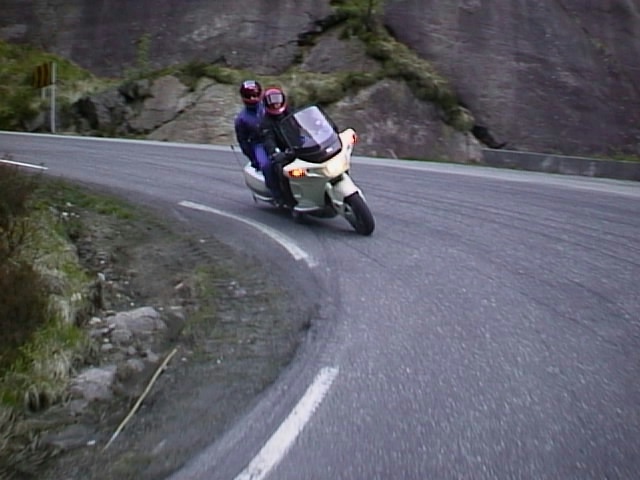 Haavard and Arve on the way down the winding road to Joessingfjord
---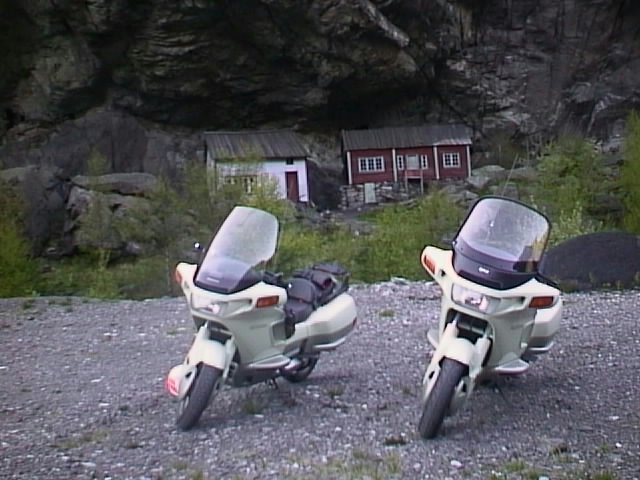 "Helleren" at Joessingfjord.
People has been living on this place from the stoneage.These houses was lived in until the 1920's.
The mountain hang over this little farm and covers it,in all kind of weather, so no roofstones was needed.
---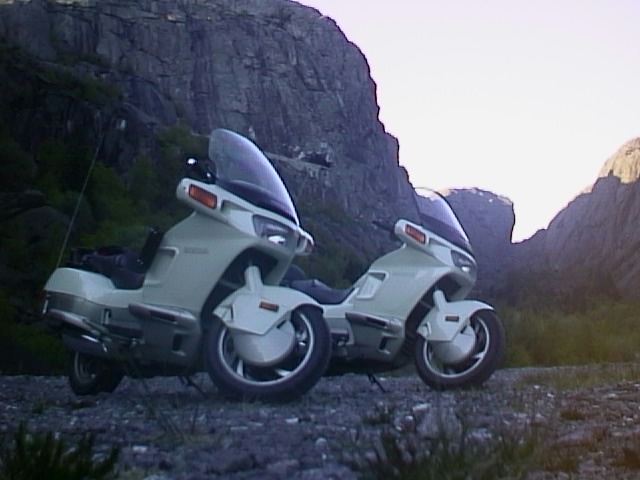 Still in Joessingfjord. You can see the road going in to a tunnel up in the mountain.
---
Bjoern and Me.
The road is winding and narrow and just made for MC riding !!
---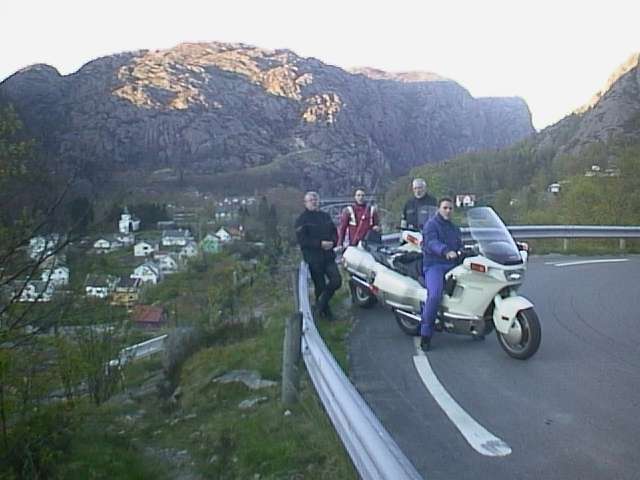 A new photo session overlooking Aana Sira.
More Pictures from the trip::

---