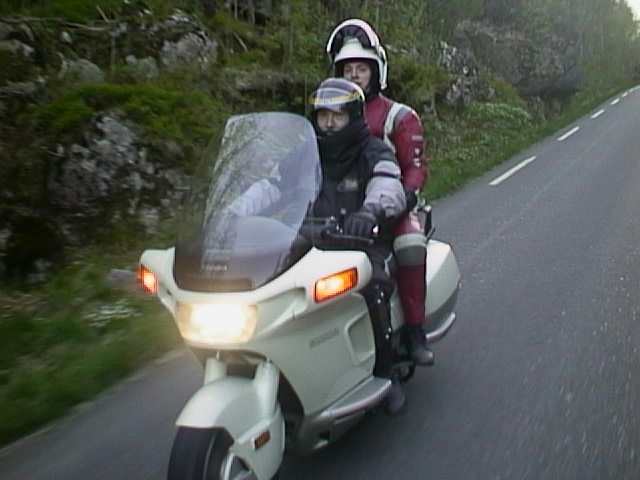 Me and Bjoern.
---
Another shot!!
Arve was sitting back to front to take this picture. But it became a good one !!
---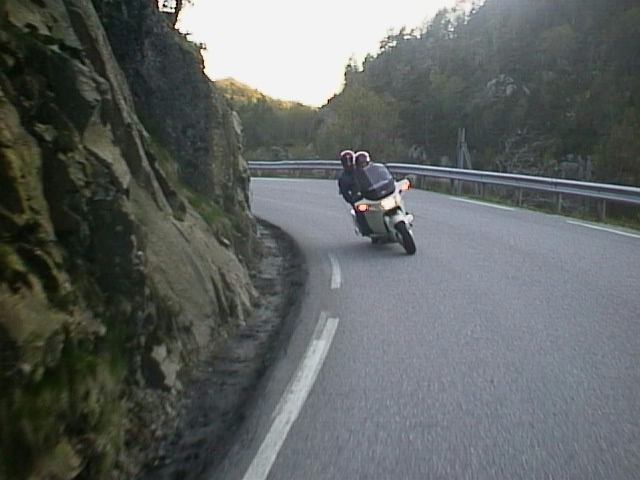 We enjoied both the road and the scenery!!
---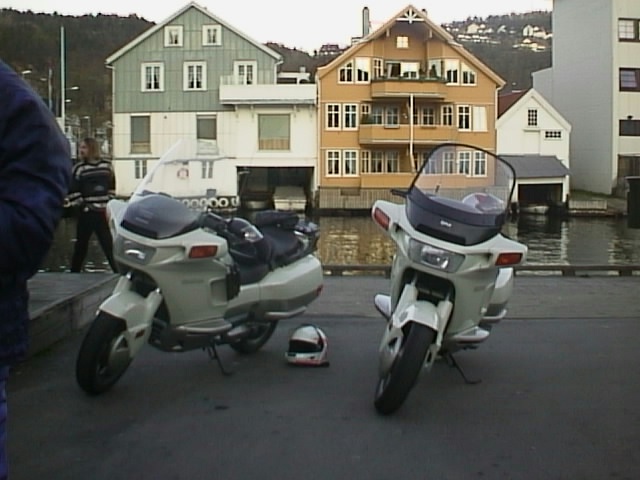 Finally in Flekkefjord, after many stops and detours. We arrived at 2115.
---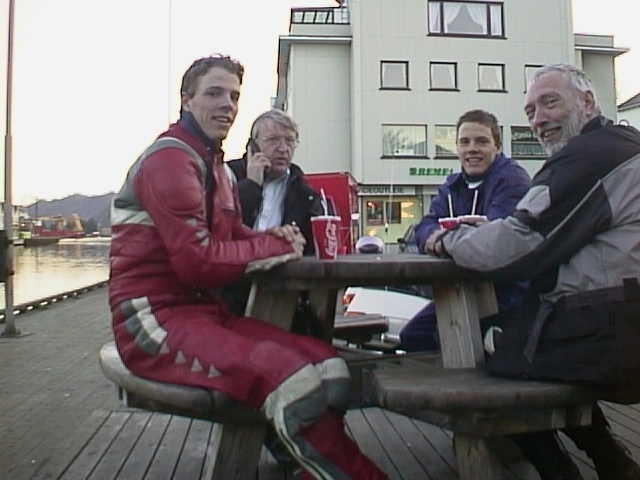 We had to have us a burger and a coke.
The older two greyhaired gents, are Haavard to the left and me to the right. The two nice looking youngsters is my twin boys,Arve to the right and Bjørn to the left. They have only a month and half to wait for their legal age for practicing on the PC's!!I don't know if I like that !!
More Pictures from the trip:.::

---