Whitsuntide Tour 1999
We (the Sumner family, Vidar and Myself) took off on Saturday for a tour to Sirdal. We had a chalet waiting for us at Fidjeland and would just stop to unload the luggage, then ride over the mountain at Suleskard to Setesdal. In Byglandfjord the Norwegian MC- Rally was held this week-end.
---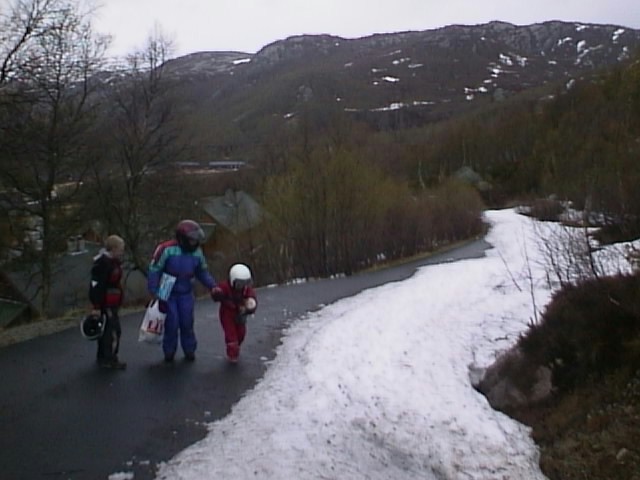 When We started from Stavanger the rain came and followed us all day. The road up to the chalet was still not clear of snow, so We had to walk the last couple of hundred meters.
---
On the Suleskard Road towards Setesdal. It snowed a bit and the temperature was down to 2 degrees C.
---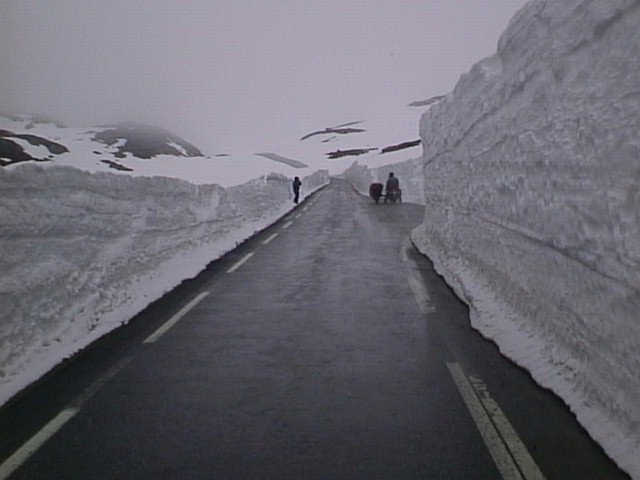 The road was opened for the season on Friday, luckily there where no ice on it ! As You can see, the weather was bad, but with good riding gear none of Us became soaked.
---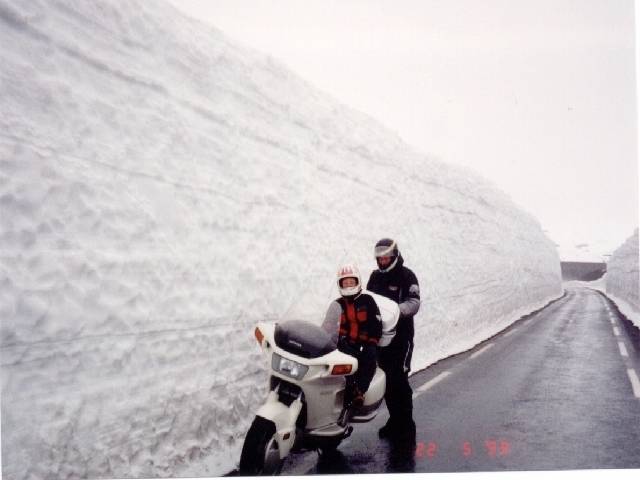 Lots of snow by the roadside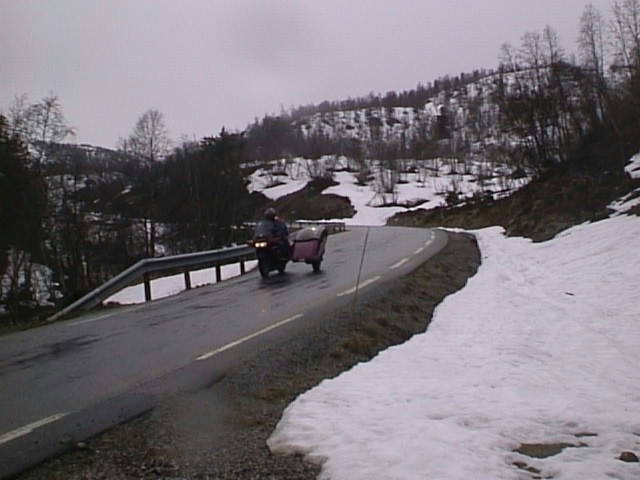 Frank coming down the Fardal on his Honda ST 1100 and Flexit sidecar.
More Pictures:

---