VÅRSLEPPET, May 1. 1999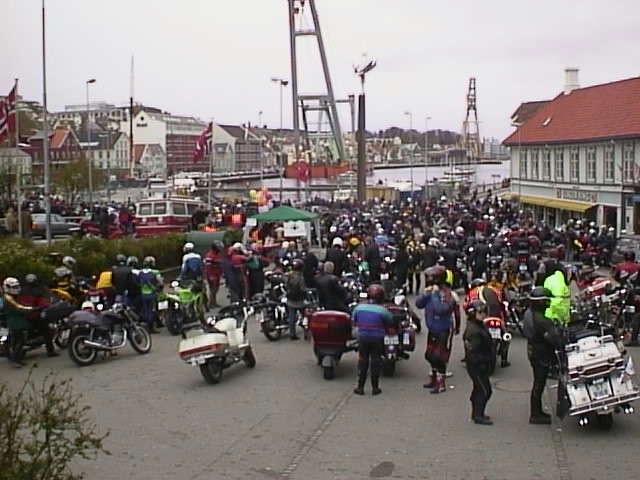 We met at the market place in Stavanger for the 160 Km. return ride to Egersund.
---
Chris and Katlyn and their Pan European with Flexit sidecar.
---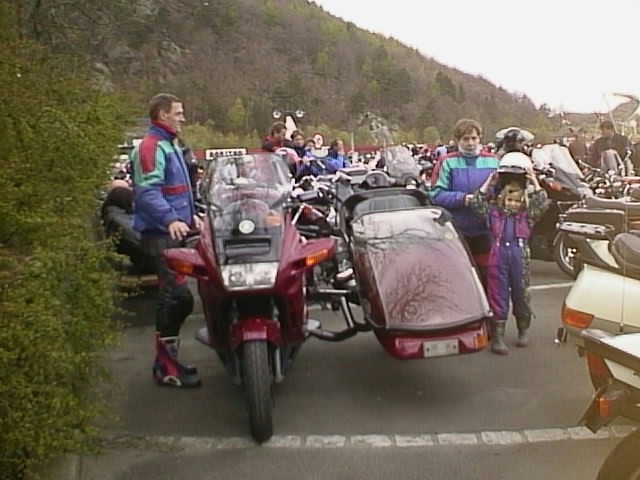 The whole family Sumner, Frank , Chris and their daughter Katlyn.
---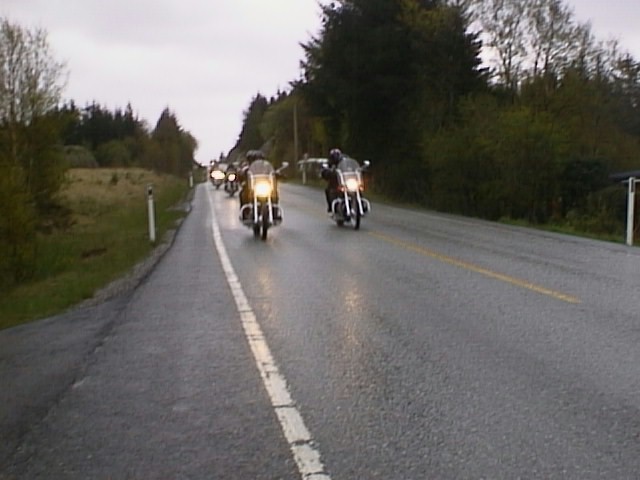 All kinds of weather on the trip. Rain , hail and sunshine !!!
---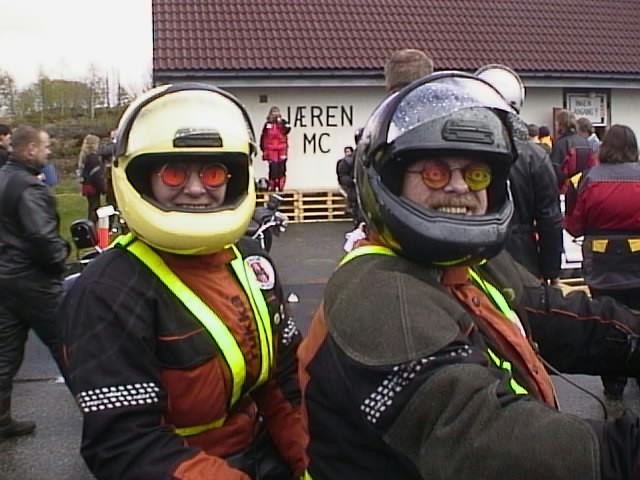 You meet all kind of strange people !!.
Some 1600 bikes went along.
Home:

It would be very nice if You would sign My Guestbook
Who have previous signed My Guestbook
---