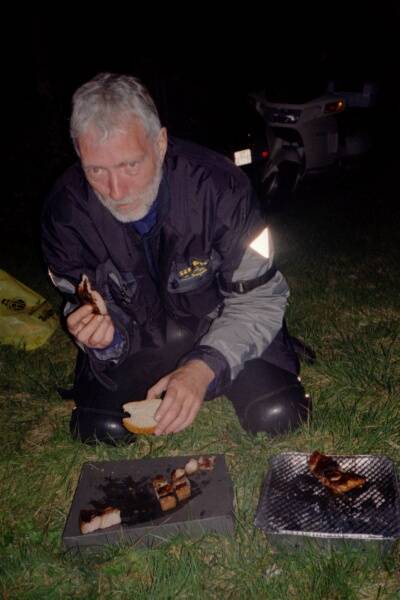 GOURMET MEAL

If the steak was a little cremated, it tasted just fine!!
---
The early hours on Friday.

I beleive there was more activity here a 100 Years ago this time of day!!
---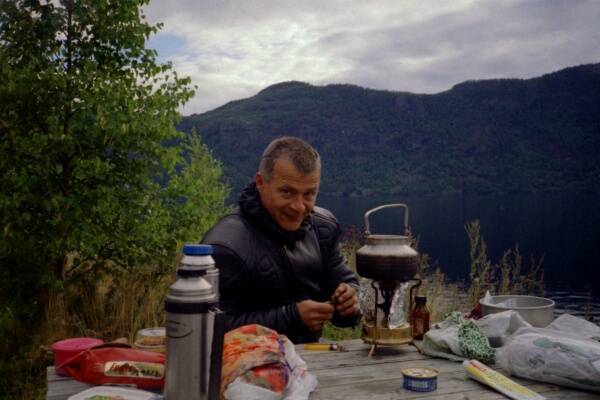 Time for lunch!!

We stopped at TINNSJØEN, near RJUKAN.

Mr.Bonnez likes to do it the old fashioned way. When You have got the Primus goin' and the coffee cookin' , nothing can be better. The food always tastes delicious.
---
Arrived at VANGSMJØSA.The TROLLRALLY site.

Mr. Bonnez has kicked off his boots, got on his 70 Year old army jeans, got an "anchor"dram and a cold beer!!

LIFE IS WONDERFUL!!!
---
---