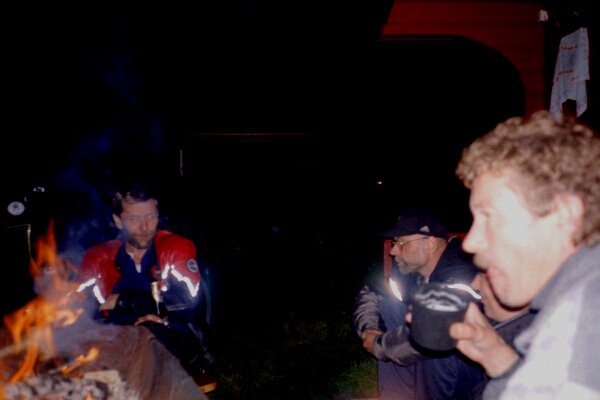 In the evening and throughout the night,the social aspect of rallying, new and old stories where told.
---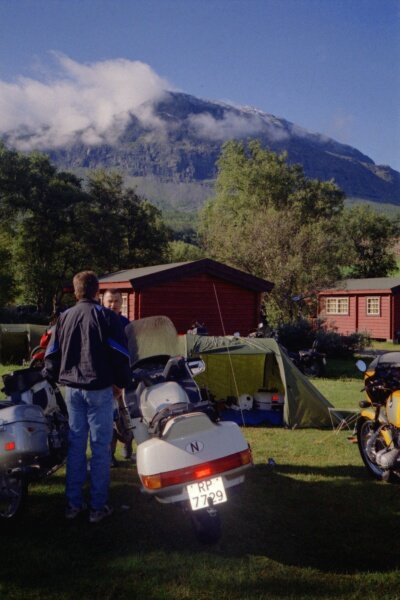 There was already some snow on the mountains, but the week-ends weather was to be absolutely beatiful.
---
The TROLLRALLY started here some 30 years ago but it has been moved several times to new sites to accomodate the thousands coming to the Rally. On this campingsite "BØFLATEN" where it all started, people still meets, no invitations and no advertizing,the same last week-end in August. I had not been on the TROLLRALLY since 1975 and I met many of the same people this weekend. Very Nice!!!
---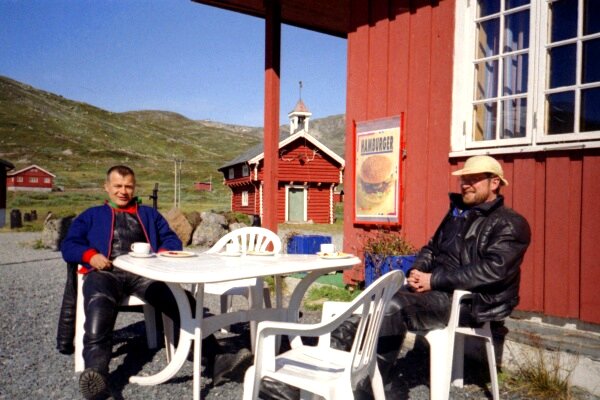 On Saturday we,Mr.Bonnez,Mr.Håkon Magelie and myself, took a day trip to EIDSBUGARDEN and enjoied the new baked waffles w/sour cream and jam at the hotel there.
---
---