Here we have stopped by the TYIN Lake. It's at 1078 meter over the sea level. In the background you can see the Falketind (2067),Hjelledalstind (1990),and a little bit of the mountain area of JOTUNHEIMEN
---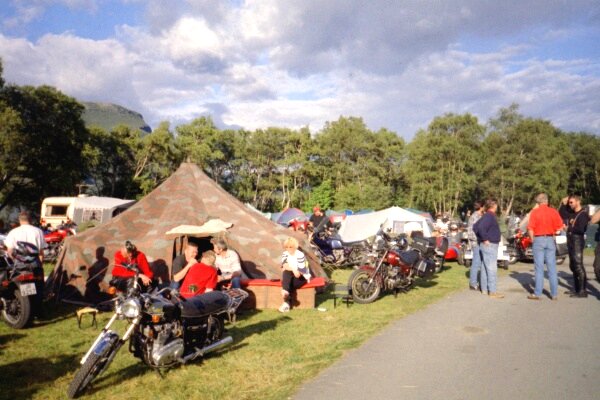 Back at the Rally site again. Some even brought along a 16 mens tent,bought as surplus from the army, and have the oven goin' all day and night!
---
A late supper.

Mr. Bonnez started the Primus and made us a healthy meal with eggs, bacon and beans. All made at once in the same pan!!
---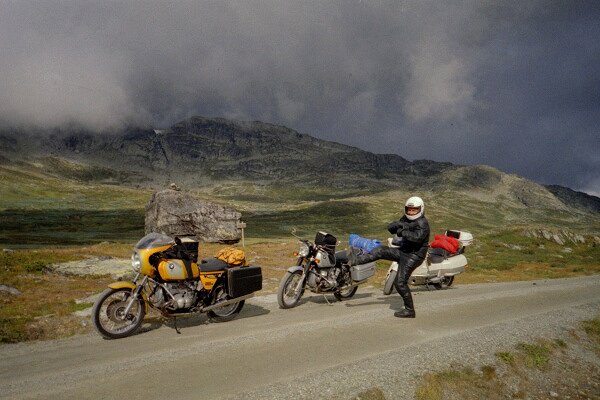 The return trip home on Sunday.

We took the MěRKEDALEN (Valley of darkness)on the way home.

It was cold on the mountains and some russian dancing was needed to put some warmth back in the body.

We also took some gravelroads and extra mountain passes on the way home.Mr. Magelie said this road was "paved"!!!

BTW. He rides a newly restored (by himself) 1976 BMW R-90-S.
---
---