165 pictures from the USA Tour, June/July 2000
---
Tours and trips:
Pick-Up trip to Bremen , August 4,1998
Pictures from Trollrally, August 1998
The Spring Run,May 1.1999
Pictures from an evening trip to Flekkefjord,May 1999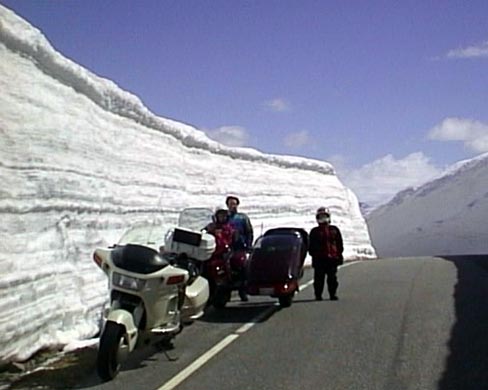 Whitsuntide Tour,1999
ACPC'99, 1st International Norwegian Atlantic Coast Pacific Coast '99 Rally

Bye-Bye Bushtec Tour...and the new one !!

Italian Rally in Olden, June 8-12 . 2000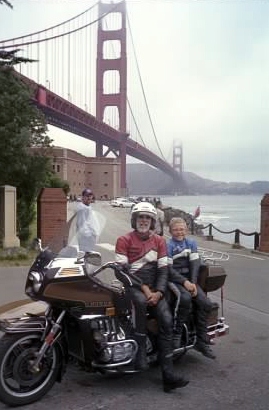 Tour through 22 states of the USA with the GoldWing, sidecar and trailer, June/July 2000
Impressions from the "Unofficial" TrollRally at Vang in Valdres, August 2000
Italian Rally at Herdla, June 1.-3. 2001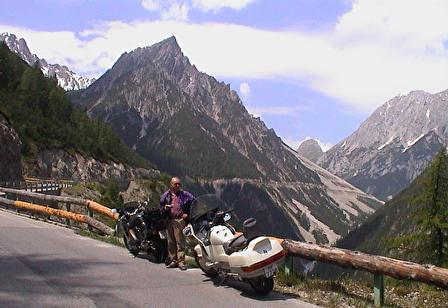 Tour of the Alps, June 22. - July 2. 2001
The 2002 TrollRally at Vang in Valdres, August 22-25.
The Moto Guzzi Club's Italian Spring Rally in Olden, June 5. - 9. 2003.
Tour to the Manx Grand Prix, Isle of Man, August 22. - September 1. 2003
Summerholiday to Cap d'Antibes, France, July 18. - August 8. 2004
Picture text and more details will be there soon.... I hope :-)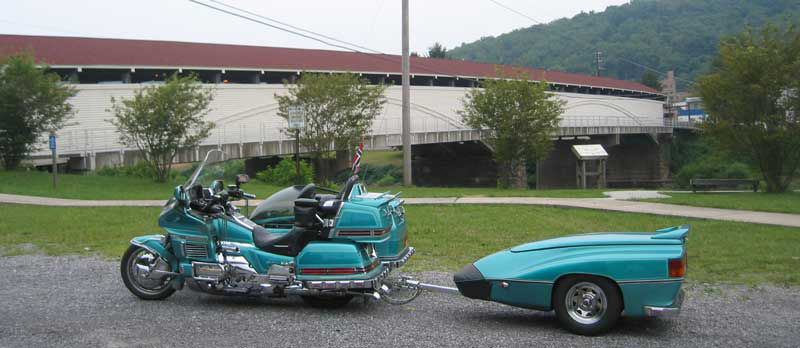 Tour of Eastern USA and Canada, June 28. - August 17. 2005
It became a tour length of 10720 km or 6661 Miles
Tour to Ola Borge,Osteroy, August 19-21. 2005
Tour to collect the NEW 1990 PC 800 in Holland and German PC 800 Rally in Thüringen, May 22-30. 2006
GW Rally in Grimstad, June 9-11. 2006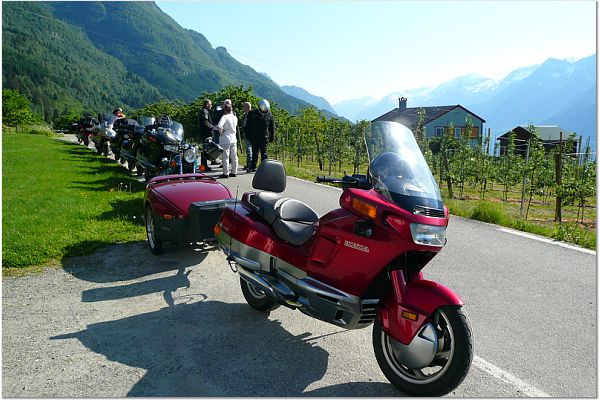 International Tour of Western Norway, Fjord and Mountains, May - June 2007...Leland's pictures
International Tour of Western Norway, Fjord and Mountains, May - June 2007...Wolfram's pictures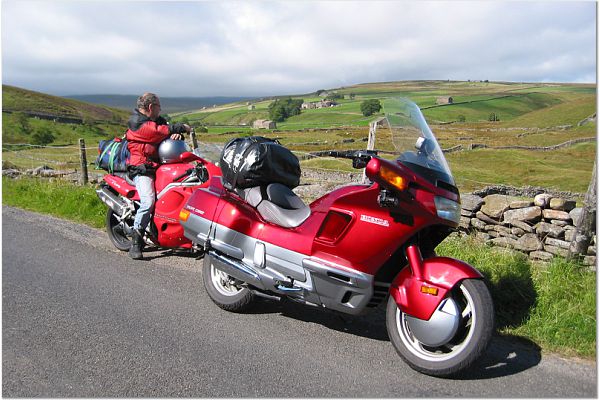 Tour to Isle of Man GP Races, August 2007
Tour to the 12. PC 800 Jahrestreffen in Bosau, Germany. May 1.-4. 2008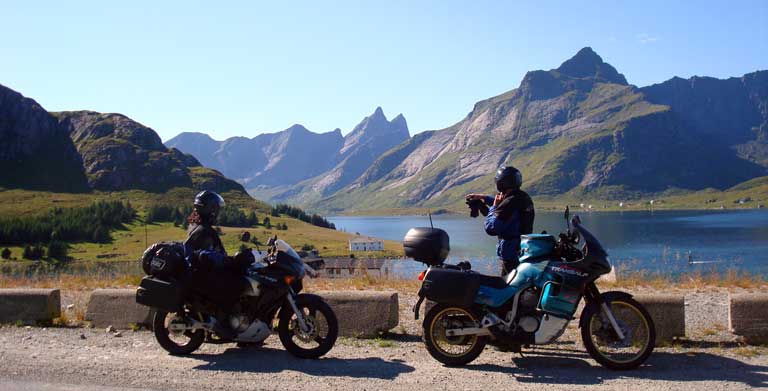 Tour to Lofoten, Norway..beyond the Arctic Circle, July-August 2008
PCAC 2009: Pacific Coast Alpen Challenge 2009, June 27. - July 18. 2009.
DATA: 7987 km, 116 Different passes, 153 Total pass crossings, 309 237 Total Height Meters !!!!

Tour to the Isle of Man 2010!

Manx Grand Prix Motorcycle Road Races, August 24. - September 9. 2010
---
June 10.2010 — HD movie with Vidar riding one of our favorite motorcycle-roads near Stavanger, Norway. Riding the famous Lysebotn road. From Lysebotn the road first passes through a 1,100 metre tunnel before continuing up to the mountain through a series of 27 hairpin bends. At the top of the ascent (640 metres) lies the Øygardstøl panorama restaurant. The incline on the road are up to 10%. Here are some pictures of this infamous road: 1 and 2 and link to Vidar's movie on U-tube: Lysebotn road
---
Technical Data on the PC 800
Extra equipment on Our PC 800
Randaberg Motorsykkel Klubb
PC 800 US and European Headlight Comparison
Sigma Sport Targa Cycle computer w/ 12 volt lights !
A Used Test of the PC 800 from Kiwi Rider in New Zealand
Diverhank's Garmin StreetPilot 26X0 Undocumented Features (pdf.file)
More MC related links
---
Our other bikes:
January 2009. What Have I now done ????
Seen too much on TV from the Dakar race ??
Found dirt cheap. An 1994 Honda Africa Twin XRV750 RD07, much modified, " The Camel"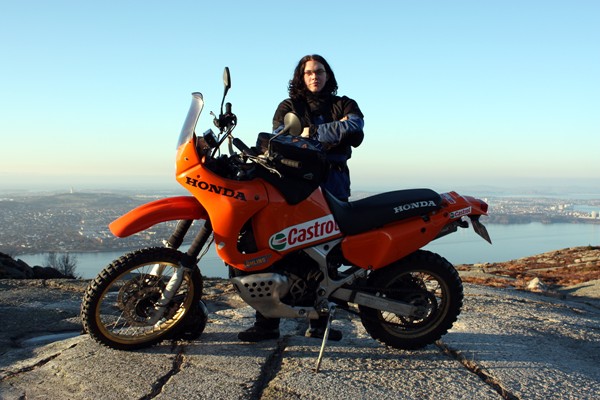 The first tour, January 31.2009. On the top of Lifjell. Stavanger in the background...and a little data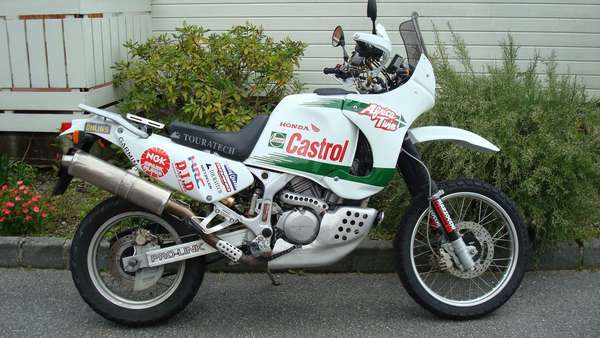 Update, June 20.2009..Transformed in Castrol colours
November 2009..another one..1995 Africa Twin, built and tuned by AfricanQueens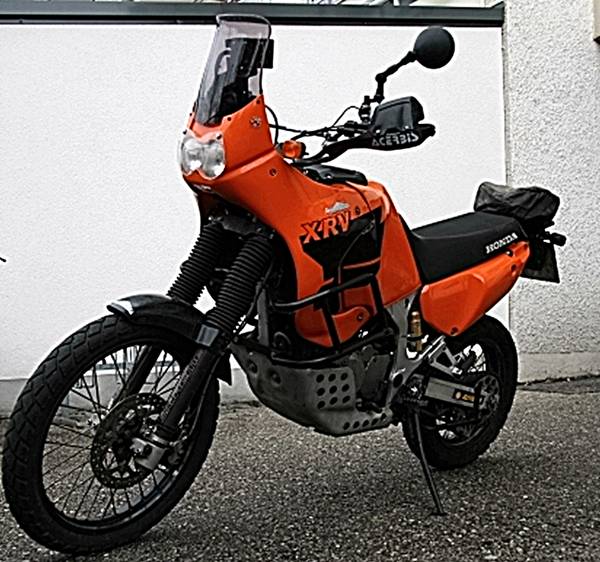 Just arrived from Germany....have to be the last :-)...it was not to be the last...see below ...
AfricanQueens pictures after the build
More details on the bike here
---
OTHER BIKES WE HAVE OWNED !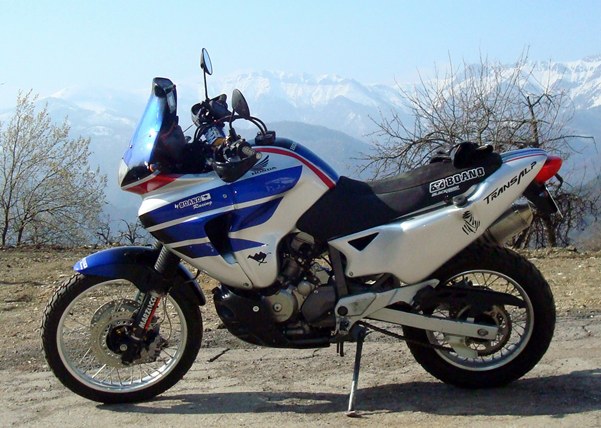 April 2010..a 2004 Honda Transalp 650 Edi Orioli Desert Challenge Replica by Boano Racing, Italy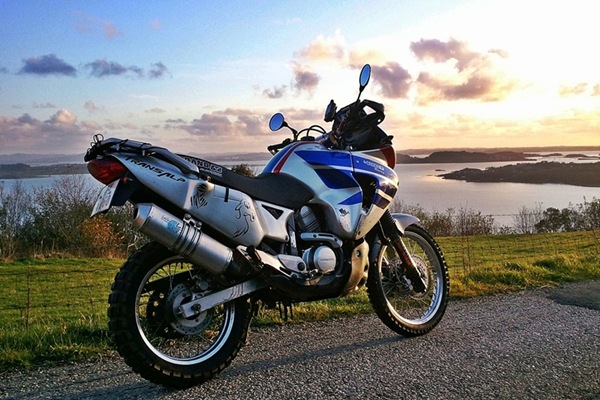 Autumn trip Oct.28. 2011

Boano Racing, Italy


Modification details, Photos of Orioli's and my bike as pdf file


Edi Orioli having fun on his bike in the Gobi desert


Slideshow


More details and pictures. PDF file 4,6Mb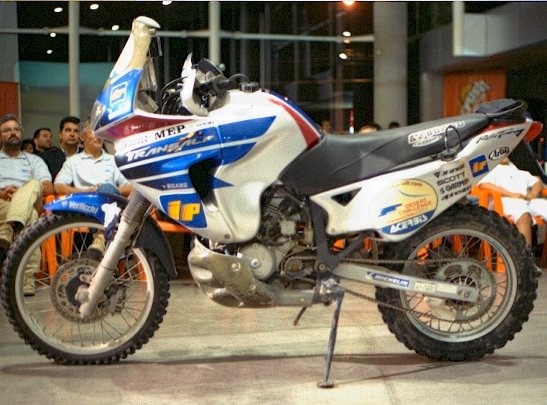 .....and here's Edi Orioli's 2001 Honda Transalp 650 Desert Challenge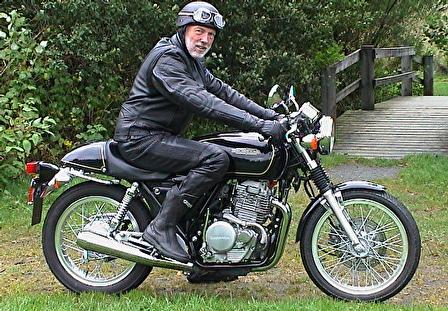 Sept. 2000: 1990 Honda GB 500 Clubman
Honda GB 500 Clubman "650 Schottmeier Special (now rebuilt by ABP Racing (Oct.09)"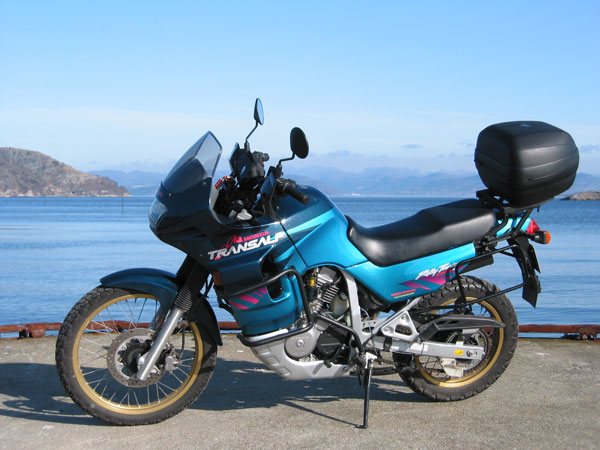 January 2003: Torill's new 1994 Honda Transalp 600

January 2003: We imported another Honda Transalp 600 too, but this was sold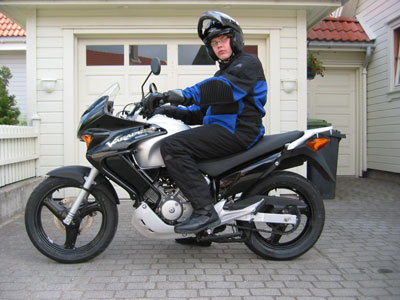 July 7.2006...Vidar's new toy..a 2001 Honda XL125V Varadero. Sold May 2010

Honda's Press Info on the 2001 XL125V Varadero (Pdf file-603kb)
Speer-Racing's 180ccm kit for the XL125V Varadero (Pdf file-1,07 Mb)
Vidar rides now the 1994 Transalp with 34 HP and any other of the bikes he can lay his hands on :-(
May 6th 2005: I flew in to Atlanta, GA and bought this 1994 Honda GW 1500 SE, 1998 Hannigan Astro GT sidecar and a 1995 Hannigan Trans-Sport trailer outfit for use on Our 2005 Tour of the USA June 28. - August 16. 2005.
The Big Green Rocket Ship !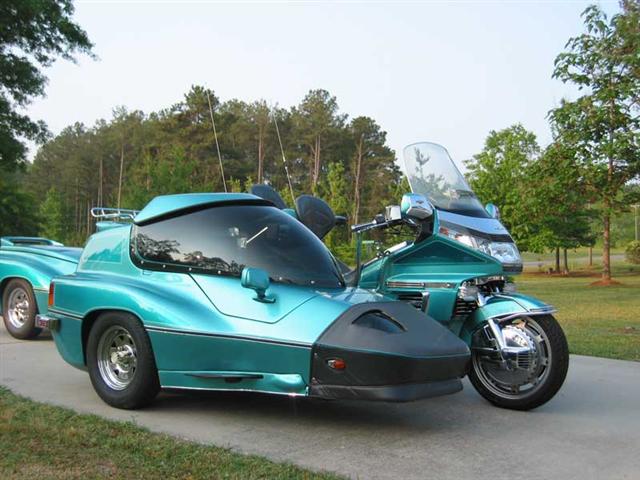 More pictures on the outfit. (Sold Oct. 2006)
All pictures from the Trip to Atlanta, GA, May 6-13 2005

1982 Honda GL1100A Gold Wing Aspencade and HitchHiker sidecar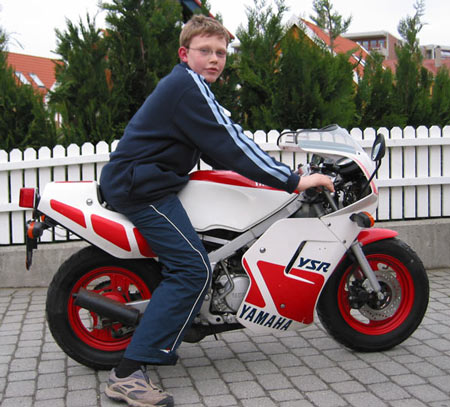 May 2003, Vidar's 1988 Yamaha YSR "R.5". Sold summer 2004


1986 Triking 950 R Sports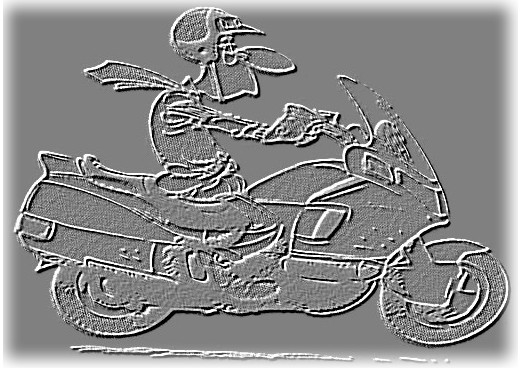 Arvid on His "Scooter on Steroids"
---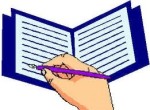 Please sign My New Guestbook
---

This Honda Pacific Coast WebRing site is owned by Arvid Løvik.
[ Previous 5 Sites | Previous | Next | Next 5 Sites | Random Site | List Sites ]
---